Joshua Cohen, THE Student Loan Lawyer™, has been practicing law since 2008, defending and assisting consumers with student loan issues. As the pre-eminent expert on this topic, Josh has been interviewed on Fox and Bloomberg as well as quoted in multiple news articles.
Additional information on Joshua Cohen can be found below and at TheStudentLoanLawyer. 
Education
B.A. in psychology from Brandeis University 1996
M.B.A. from the University of Phoenix 2002
J.D. from Quinnipiac University School of Law 2007
 Bar Membership
Connecticut – State and Federal
Vermont – State and Federal
Eastern District of New York
Eastern District of Michigan
Pro hac:

Arkansas, California, Florida, Hawaii, Maine, Maryland, Massachusetts, New Hampshire, and Washington DC
 Association Membership
NACA (National Association of Consumer Advocates)
NACBA (National Association of Consumer Bankruptcy Attorneys)
ABA (American Bar Association)
CBA (Connecticut Bar Association)
VBA (Vermont Bar Association)
 Speaking Engagements
Consumer Rights Litigation Conference, 2011 and 2016 (sponsored by NCLC)
NACBA Annual Conference, 2012, 2013, 2015, and 2017
NACA and NACBA Webinars on Student Loan Law, 2011, 2012, and 2020
CLE training for Bar Associations and Legal Aid Associations in California, Connecticut, Florida, Michigan, New Jersey, New York, Ohio, Oklahoma, South Carolina, Tennessee, and Vermont
Presenter for MyLawCLE, NBI, and ABI regarding Student Loan Issues and Updates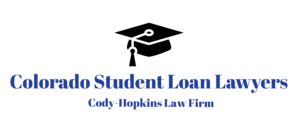 Karen Cody-Hopkins helps people in financially stressed circumstances.  She has filed hundreds of Chapter 7 and 13 bankruptcies. Since 2006, Karen has focused her practice on all types of student loan cases.
She began her legal practice in Minnesota in 1993 and relocated to Colorado in 2002.  After having been a Fortune 500 company marketing professional, a private practice lawyer, marketing director for the Minnesota State Bar Association, small business owner of a legal technology company, and running her own law firm, she can advise clients from a number of perspectives.  
 She is familiar with a broad range of legal and business issues; originally, as an Associate with the Minnesota law firm, Zimmerman Reed, PLLP, she focused her practice on class actions and multi-district litigation as well as the development of legal technology. Before focusing on student loans, I worked on a number of federal multi-district class actions. I was also Director of Administration for the law firm.
Moving to Colorado in 2002, I joined Charles Lilley & Associates, P.C. where I filed chapter 7 and 13 bankruptcies and worked on securities fraud, consumer, and antitrust class action cases as well as my first student loan cases.  I moved to a larger bankruptcy firm in 2009 where I continued to represent clients needing chapters 7 or 13 or with student loan issues.  When that firm disbanded in 2011, I started my own firm to best serve clients with student loan issues. Today, most of my cases are student loan cases including those in bankruptcy as well as in state and federal court. I teach student loan law to lawyers and am a very active contributor to three national student loan lawyer listservs.
EDUCATION
B.A. from Smith College [Government major and a nine-month internship at the U.S. House of Representatives.]
M.B.A. from the Booth School of Business, University of Chicago [Specialization in Marketing]
J.D. from Mitchell Hamline School of Law [Operations Editor for the Hamline Law Review]
Alternative Dispute Resolution (ADR) research for the Minnesota. Supreme Court's ADR Task Force
Production editor for the treatise, Advising Minnesota Corporations and Other Business Organizations (Michie).
2013 & 2020 Graduate of Josh Cohen's Student Loan Law Workshop
COURTS, CLEs & CLASSES TAUGHT
Admitted to all Colorado federal and state Courts.
Published case: In re Toxvard, 485 B.R. 423 (Bankr. Colo. 2013)
Colorado Consumer Law Task Force Substantive Presentation: Student Loan Overview, Feb. 1, 2023
Federal Student Loans: Major Changes 2022 – 2023, COBAR CLE. December 13, 2022 with Tara Salinas
Federal Student Loan 2022 Changes As They Relate To Bankruptcy, NACBA, September 29, 2022 with Ed Boltz
Adding Non-Bankruptcy Student Loan Resolution To Your Practice, NACBA, April 7, 2022
T.I.L.E & CCBA PRESENT: 2016 INSOLVENCY SEMINAR, (Some People Call it Bankruptcy) "Case Law Update," February 23, 2017 with Lois Gray.
"The Many Sides of Bankruptcy Law: 'Student Loans and Bankruptcy'" Colorado Bar Association's CLE, March 3, 2016 with Mike Eppers, College Assist.
"Student Loan Practice Tips and Malpractice Traps: What Every Attorney Needs to Know" LAWLINE's CLE, September 26, 2014 with Nancy Cavey.
"What You Don't Know About Student Loans... And should!" for Colorado Consumer Bankruptcy Association's Spring CLE, March 26, 2013.
"Get Smart: Decoding Bankruptcy Dilemmas - Student Loans, Taxes & Creditor Abuses" for Complete Picture's CLE, March 2, 2012.
TESTIMONY & LEGISLATION
Testified before Colorado House & Senate Committees in 2019 & 2021 in favor of student loan related bills
Member of Colorado Exemption Laws Advocacy Group
MEMBERSHIPS & SUPPORT
Cohen Student Loan Law Workshop Graduates' Group
National Association of Student Loan Lawyers [NASLL], Vice President
National Association of Consumer Bankruptcy Attorneys [NACBA]
National Association of Consumer Advocates [NACA] and its Student Loan Group and related National Consumer Law Center [NCLC]
Colorado and Denver Bar Associations and its Bankruptcy Sub-Section, Business Law Section, and Consumer Law Protection Committee
Colorado Consumer Bankruptcy Association
Faculty of Federal Advocates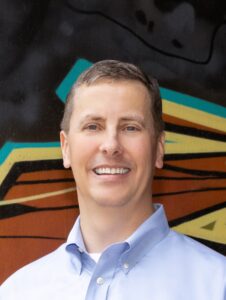 Edward Boltz is the managing partner at the Law Offices of John T. Orcutt, P.C., where he has represented clients in not only Chapter 7 and 13, but also in related consumer rights litigation, including fighting abusive mortgage practices and developing solutions for student loans.
Mr. Boltz received his B.A. from Washington University in St. Louis in 1993 and his J.D. from George Washington University in 1996. He is a member of the NC State Bar, where he has been certified as a specialist in consumer bankruptcy law. He is admitted to practice before the Districts Courts in both the Eastern and Middle Districts of North Carolina.
Mr.  Boltz served as the President of the National Association of Consumer Bankruptcy Attorneys (NACBA) from 2013 through 2016, and remains on its Board of Directors, co-chair the Legislative Committee.   Mr. Boltz was a commissioner on the American Bankruptcy Institute's Consumer Bankruptcy Commission from 2017-2019.  He also served on the Bankruptcy Council for the North Carolina Bar Association, where he co-chaired the Committee which created a Mortgage Modification Program for the North Carolina bankruptcy courts.
Mr.  Boltz is a frequent speaker on bankruptcy issues at both national and local seminars, including at NACBA Conventions and Workshops, past NCLC Workshops, and the North Carolina Bankruptcy Institute.
In June 2019, Mr. Boltz testified on behalf of NACBA in Congress regarding the need for changes to the Bankruptcy Code to make student loans dischargeable and to disabled veterans from the harsh results of the Means Test, In 2008, he previously testified to Congress to similarly protect National Guard and Reservist, which was enacted as the National Guard and Reservists Debt Relief Act.
For the Spring 2020 semester, Mr.  Boltz served as an Adjunct Professor at the University of North Carolina School of Law, assisting clients in the Consumer Financial Transactions clinic with student loans.
Mr.  Boltz is also the President of the Monti, a North Carolina organization that produces live storytelling shows and recordings of his and others tales can be heard at www.themonti.org.
Adam S. Minsky is licensed in Massachusetts, New York, and Vermont and is one of the nation's leading authorities in student loan law. He remains one of the only attorneys in the country with a practice devoted entirely to helping student loan borrowers and their families. Attorney Minsky provides counsel, legal assistance, and direct advocacy for borrowers on a variety of student loan-related matters. He has been interviewed by major national media outlets including The New York Times, NPR, The Boston Globe, The Washington Post, and The Wall Street Journal, and has been named a Massachusetts Super Lawyer "Rising Star" multiple times since 2015.
Attorney Minsky regularly speaks to students, graduates, and advocates about the latest developments in higher education financing, and writes about student loan law in a variety of publications and platforms. He has published three handbooks including The Student Loan Handbook for Law Students and Attorneys, published by the American Bar Association. Attorney Minsky has also been contributing author to the National Consumer Law Center's manual, Student Loan Law.
Attorney Minsky received his undergraduate degree, with honors, in Philosophy and Political Science from Boston University, and his law degree from Northeastern University School of Law.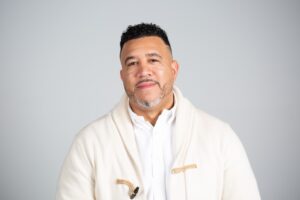 As a renowned expert in student loan law, Stanley Tate stands out as one of the few attorneys in the United States with a law practice dedicated solely to assisting student loan borrowers and their families. His unique focus extends to navigating the complexities of discharging student loans in bankruptcy, an area in which only a select group of lawyers regularly endeavor.
Stanley's approach to providing guidance on student loan matters is both practical and accessible, making his counsel invaluable to individuals from diverse backgrounds. 
His expertise has garnered the attention of prominent national media outlets, such as The New York Times, The Wall Street Journal, and The Washington Post. Furthermore, Stanley has earned the prestigious recognition of being a multiple-time Missouri Super Lawyer "Rising Star."

A sought-after speaker, Stanley frequently shares his insights on higher education financing and legal automation with fellow attorneys and advocates. 
His academic journey began at Southern Illinois University Carbondale, where he completed his undergraduate studies. Subsequently, he earned his law degree from Thurgood Marshall School of Law, where he served as an editor for the law review and graduated with honors.
Further enriching his professional experience, Stanley held federal clerkships with bankruptcy judges in both Texas and Missouri.